Pocatello Personal Injury Attorneys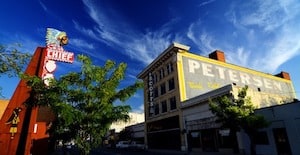 The Pocatello Idaho personal injury attorneys at Racine Olson have been solving complex problems for injured people for approximately 70 years. It's likely that if you are here on our website and at this page, you or someone you care about has been in some sort of accident. Perhaps the accident resulted in catastrophic injuries that included broken bones, head trauma, a traumatic brain injury, or even the wrongful death of your loved one. Maybe the accident led to medical bills piling up and lost wages ruining your credit. If the injury is permanent, it may have even led to the inability to ever work again.
No doubt these problems have led you to wonder what should be done next. Negligence law, insurance language, and healthcare terms are often complex and difficult to understand. Your own health insurance company may insist that it has a "subrogation" interest. Your automobile insurance company may tell you that your "med pay" benefits are exhausted. Law enforcement officials may fail to cite the party who is responsible for the accident leading you to believe that no one is at fault. Finally, the insurance company for the at-fault party may insist that their insured is not responsible and refuse to pay you what is rightfully yours. Don't be intimidated by all these voices. You have rights; we're here to see that they are enforced.
You Need a Qualified Idaho Attorney
Here at Racine Olson, your Pocatello personal injury attorney is qualified to help you pursue your claims. Because we have been here for decades, we know the steps necessary to increase your claim. For instance, the insurance company may want to take your statement within just a couple of days of the accident. Don't be pushed into it. Insurance companies are not there to make sure they pay you the amount owed. Rather, they are there to protect their pocket book and if that means taking advantage of you, they are more than willing to do just that. They want to save money for their stockholders; they don't care about your injuries or making you whole.
The Statute of Limitations Requires You to Act now
One rule that you must be made aware of right now is the short Idaho statute of limitations. This is an Idaho statute that blocks an injured party from bringing a claim to recover for an injury if it happened too long ago. Idaho's statute of limitations is short as compared to other states. In Idaho, an injured person must commence a lawsuit to recover for injuries within two years from the date it happened. Idaho Code § 5-219(4). The two years starts to run on the date the injury happens. Hawley v. Green, 117 Idaho 498, 788 P.2d 1321 (1990). This is not two years from when the damage is discovered, but rather two years from when the damage occurred. Zumwalt v. Stephan, Balleisen & Slavin, 113 Idaho 822, 748 P.2d 406 (Ct. App. 1987). There are a couple of exceptions to the rule, but they are narrow. For instance, if the defendant in an action induces the plaintiff not to sue him or her during the statute of limitations period, then later, the defendant cannot use the statute to block the lawsuit. Id. There is another exception where a foreign object is left in a patient's body by a physician without his or her knowledge until later. Id. However, these exceptions are extremely narrow and are usually unsuccessful unless just the right conditions are present in a case. Please do not procrastinate coming to see us. Many mistakes can be fixed, but not that one. Once the time has run, it is gone and the injured party loses his or her opportunity to recover even in cases where the injury is extremely serious.
An Experienced Pocatello Idaho Attorney is the Key to Success in This Area
We are dedicated to ensuring that your case is prosecuted correctly and that you are in control of the outcome. Racine Olson attorneys in Pocatello will keep you informed about the progress of the case and will involve you in all the aspects of it. If you have questions at any time, we are there to listen, to explain, and to help out in any way we can. We have handled all types of personal injury claims from car accidents, to truck accidents, products liability, premises liability, bad faith insurance claims, and negligent entrustment. We have litigated nearly every injury one can imagine from back injuries, broken bones, and brain injuries, to food poisoning, chemical burns, and death. Indeed, it is hard to think of a type of case we have not encountered and litigated.
This experience provides great benefits to our clients. We understand the pitfalls of litigation and the ways to make injury cases more valuable. We have helped clients during the pain of losing a loved one or while suffering due to a serious injury. We think this makes us more compassionate and able to relate in these situations. We have seen clients struggle with new limitations and a loss of wages or earning capacity. We want to help in these times and make sure that these people are fully compensated. We understand those feelings. We're here to help.
Racine Olson Inspires Confidence
We believe our track record speaks for itself. We invite you to look at a small sampling of the results that we have obtained over the years located on this website. As a personal injury team, we have handled cases in Pocatello, Bannock County, and throughout Idaho. We have the advantage of knowing the obstacles you face and how to navigate around them. We look forward to helping you with them.
We invite you to get to know us, both by reviewing our biographical information on this site or simply stopping by or giving us a call to say hello and discuss your problem with us. We want to help you with your problem. We want you to be a satisfied client. We want you to join with us in saying, "Problem Solved." Give us a call today