Estate & Trust Administration
Estate & Probate Help in Idaho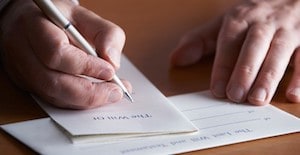 If your family has experienced the loss of a loved one, our experienced and compassionate Idaho lawyers can assist you with the legal process involved in administering the decedent's estate. There are many responsibilities that fall upon the shoulders of those handling estate administration, and we understand that the last thing you want is another burden to carry alone. Since 1948 we have been helping family members, executors and administrators effectively navigate through the probate/estate administration process.
Probate Administration and Estate Settlement
Probate is the legal process by which a person's debts are paid and assets are distributed upon his or her death. Our probate practice focuses on the efficient and prompt administration of estates. We have helped clients to administer and settle large and complex estates, and we regularly process routine probates on a cost-effective basis.
Probate is not always a smooth process. Sometimes, conflicting interpretations of a will, disputes about creditor claims, or other disagreements may arise. We have experienced trial lawyers who can protect your interests during probate litigation.
Trust Administration
Our attorneys counsel trustees with respect to the performance of their duties including asset allocation, investment, accounting, tax, and distribution responsibilities. We can also represent and advise trust beneficiaries with respect to their trust interests. We also assist with the interpretation of trust provisions and resolving disputes relating to trust administration and other trust related issues.