Boise Personal Injury Attorneys
Injury Lawyers in Boise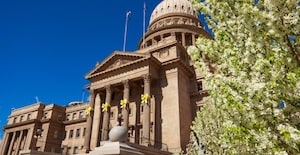 Call 208-395-0011 or 877.232.6101 or email us at Racine@racinelaw.net. We will answer your questions for free. There is no obligation.
Problem Solved! You have found the Boise personal injury attorneys you need to recover the compensation you deserve. If you or a loved one have been injured and damaged by the reckless or negligent acts of others, you are just one phone call or a click away from retaining a united force of 32 attorneys who have your back in recovering your lost past, present and future damages.
The team of personal injury lawyers at Racine Olson Law Firm is unique because it is equipped with a former Idaho State Police Trooper who is now an attorney, who brings real life knowledge and experience into the scrutiny of the cause of the crash you were involved in, as well as your life changing injuries that followed.
We understand that success is no coincidence. Through zealous advocacy, hard work and commitment, our team of Idaho personal injury attorneys are united to get you or your loved one the recovery you are entitled to. Call us now at: 208-395-0011 or email: Racine@racinelaw.net.