Elder Law & Medicaid Planning
Idaho Elder Law & Medicaid Planning Attorneys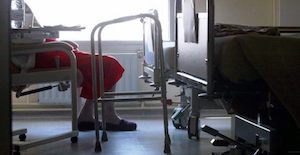 The elder law attorneys at Racine Olson counsel individuals on how to maintain dignity throughout the later stages of their lives. Our clients have worked diligently for the majority of their lives to enjoy a comfortable lifestyle for themselves and their loved ones. We help our clients achieve their goals.
The Racine Olson elder law attorneys focus on counseling clients during certain transition periods. Typically, our elder law clients include individuals with no minor children and who have retired from regular employment. Often, we plan for individuals who have outlived their family and friends of similar age.
We assist our clients with preparing and executing plans to ensure loved ones are cared for during times when the loved one lacks the mental capacity to care for themselves. Many of our clients suffer from memory loss, including dementia or Alzheimer's disease. The financial burden associated with caring for a loved one suffering from memory loss is far too heavy for most families to bear. We help ensure our clients receive the care they need without impoverishing their loved ones.
Estate Planning for Seniors
Estate plans come in all shapes and sizes depending on a client's needs and circumstances. Our general estate plan includes three basic estate planning documents: (1) a will or trust; (2) power of attorney for financial affairs; and (3) a power of attorney for health care. The Racine Olson elder law attorneys not only assist our clients with their basic estate planning documents, but discuss the role of each document in the event our clients have an immediate need, including the need for guardianships, conservatorships, or long-term care.
We help our clients navigate the complex rules and regulations governing government benefit and entitlement programs such as Medicare, Medicaid, and VA Benefits. Some of our clients come to us after attempting to structure and implement a plan to qualify for certain government benefits or entitlement programs, but run into unanticipated legal pitfalls. It is important to plan now to ensure you or your loved ones receive uninterrupted care.
Long-Term Care
Many of our clients require assistance from health care professionals, including those professionals in nursing homes and assisted living facilities as well as those professionals who provide in-home health care. These health care professionals and facilities provide valuable services to those in need. Unfortunately, many individuals and families cannot afford to pay for this required care for more than a few months. We can help.
Many people pay for long-term care by drawing from their savings or retirement accounts. Others may have purchased a long-term care insurance policy which may or may not provide adequate coverage. And still, other individuals and families will sell everything they own to pay for the care their loved one requires.
There are many resources available to help pay for long-term care. The elder law attorneys at Racine Olson counsel clients regarding their eligibility and use of benefits available through the VA. Additionally, we counsel our clients on how to become eligible to receive the long-term care benefits available through the Idaho Medicaid program.
Our Elder Law Services
The Racine Olson elder law attorneys can help you plan for the unexpected events in life. We are here to help. Our elder law services include:
Estate Planning
Long-Term Care Planning
Medicaid Planning
VA Benefits
Special Needs Planning
Guardianship
Conservatorship
Living Wills
Powers of Attorney
We are available to discuss your options and answer your questions at an initial consultation. Call us toll free at 877.232.6101 or 208.232.6101 for a consultation with the Racine Olson team of Elder Law attorneys in Idaho. You can also email us directly at racine@racinelaw.net. We will answer your Idaho Elder Law questions and will help you solve your problems.