Real Estate & Land Use
Real Etate Lawyers in Idaho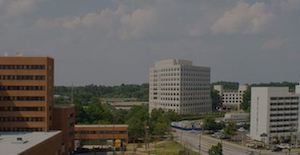 Building on 70 years of experience, our real estate team knows how to solve Idaho real estate challenges. We regularly represent buyers, sellers, lenders and investors in transactions of all types, from residential home sales to complex, multi-million dollar developments. Our clients range from individual property owners to some of the largest corporate landowners in the State.
Large-scale real estate developments often require the acquisition of land, water rights, and easements, title review, financing, land use permitting, construction contracts, liens, and more. We bring to the table the collective experience of seasoned attorneys with the specialties necessary to bring success to complex development projects.
Our Experience Includes
Development of Gunbarrel Subdivision (Island Park, Idaho), Huntsman Springs (Driggs, Idaho), The Reserve at Bear Lake (Fish Haven, Idaho), The Boulders (Pocatello, Idaho), Legacy Ranch (Franklin, Idaho), and other recreational and residential subdivisions.
Preventing the City of Idaho Falls from condemning private property outside city limits to install a high-voltage power line for the benefit of city residents.

Negotiating just compensation for easements sought by Rocky Mountain Power for high-voltage power line.

Sale of a recreational real estate development valued in excess of $15 million.
Acquisition of three of Idaho's largest fish hatcheries valued in excess of $34 million.
Sale of closely held construction business valued in excess of $16 million.
Acquisition of large commercial retail building valued in excess of $6 million.
Numerous multi-million dollar farm and ranch transactions.
Prevented a county from declaring a private farm road to be a public right-of-way.
Acquiring or opposing numerous conditional use and special use permit applications, including proposals to construct a gravel pit, mink farm, and dairy.
Resolution of boundary disputes.
Protection of easements for canals, ditches, roads, driveways, livestock, etc.
Negotiation of geothermal and wind power leases.
Condemnation of easements for private and public access and water delivery systems.