Idaho Falls Personal Injury Attorneys
Injury Lawyers in Idaho Falls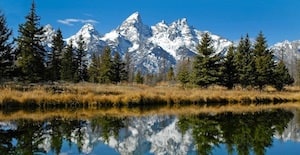 Call 208-528-6101 or 877.232.6101 or email us at Racine@racinelaw.net. We will answer your questions for free. There is no obligation.
Receiving compensation for your car, motorcycle or truck crash in Idaho Falls and the surrounding communities begins with us! If you have been injured by the recklessness, negligence or misconduct of others, you deserve skilled representation to ensure you are compensated for lost wages, medical bills, property damages, as well as the pain and suffering you endured or are continuing to endure today. Our Idaho Falls personal injury attorneys have been representing individuals who have been injured in motor vehicle crashes for more than 75 years.
Today our offices are equipped with a team of 32 attorneys, including an attorney-doctor and a former Idaho State Police Trooper, ready to provide your case the scrutiny, expert analysis and zealous advocacy you deserve to obtain a just and proper resolution. The Idaho personal injury attorneys at Racine Olson are your team of advocates with your best interests in mind. To receive the representation you or your loved one deserves, call us today at 208-528-6101 or email: Racine@racinelaw.net.