Truck Accident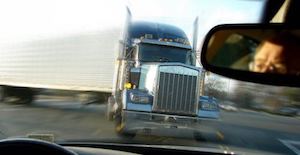 Your Idaho truck accident lawyer at Racine Olson can help you with perhaps the most devastating accidents that can occur on the highway. An accident with a truck, tractor trailer, 18-wheeler, or semi truck, happens quickly and is devastating. The sheer power and weight of one of these vehicles is breathtaking. Recently, attorneys at Racine Olson were asked to investigate a semi accident where a fatality had occurred. The scene of the accident was terrifying with the truck's product scattered along the freeway and pieces of debris from the vehicles located up and down the highway. One can only imagine the terrifying thoughts and feelings immediately preceding the accident. Unfortunately, these types of collisions occur frequently on our highway system today. Racine Olson has been here for 70 years and can help you cope with the aftermath of these types of horrific collisions.
You Need a Knowledgeable Attorney
Its so important to have someone on your side who is familiar with applicable case law and rules. For instance, these cases still demand that you show that the truck driver had a duty to avoid the accident, that he or she breached that duty, that there is a causal connection between the truck driver and the injuries, and actual loss or damage. Fragnella v. Petrovich, 153 Idaho 266, 281 P.3d 103 (2012). When an injured party does not satisfy these elements or requirements, their case can be thrown out of court as happened to the injured party in the Fragnella case. Id.
When you hire an attorney at Racine Olson, you not only get a firm that has lengthy experience in the legal ins and outs of a case, you get real world experience. Racine Olson boasts one of the few attorneys in Idaho that was a prior Idaho State Police officer that has the experience of dealing with these accidents.
Trucking Accidents Cause Severe Injuries
The injuries which arise from an automobile versus semi truck, tractor trailer, or 18-wheeler are terrible and can last a lifetime. These types of injuries impact the financial well being of families as well as the individual. Further, the impact to financial well being is immediate. Medical expenses are incurred and wages from employment are lost. There may be funeral expenses and loss of services from more severe accidents. With proper legal guidance, these losses can be recovered by the individual, as well as the spouse may recover for the loss of consortium or loss of household services that his or her spouse provided.
Insurance Issues Abound With Serious Injury Cases
There are other issues which will require the assistance of a qualified attorney when one of these more severe accidents happen. Those will include subrogation interests by medical insurance companies, pain and suffering, and what the value is of a given case. You will need to be aware of the liability insurance coverage which is carried by a particular 18-wheeler, semi truck, or operating truck. Idaho law governs the limits by which these large vehicles must comply. However, frequently insurance coverage is higher than the minimum rate and can be obtained to aid in the medical expenses, wage loss, and other losses.
Immediately following an accident, many insurance companies try to reach a quick settlement with the injured person. Their purpose in doing this is to reduce the amount of money they have to pay an injured person. However, one should never rush to settle their case. In Idaho, the statute of limitations is two-years. Therefore, an injured person has time to consider the impact the accident has had on their lives, reach maximum medical improvement according to their doctor's opinion, and determine how the injuries may affect mobility and the ability to work. Don't end up regretting a quick settlement later. Take the time to thoroughly investigate and discuss your situation with one of our qualified lawyers here at Racine Olson.
We are confident in our ability to help you with your problem. After all, we've been helping our friends and neighbors solve problems for a very long time. Come see us today and let's solve your problem together. Your Racine Olson team can help. Give us a call.