Additional Personal Injury Information
Learn More About Personal Injury in Idaho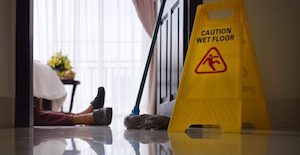 Your questions are unique to you. Don't worry. If you haven't found the answer you are looking for on this website, give us a call at 208.232.6101. We have a statewide practice and we will be happy to visit with you and answer all your questions for free.
Idaho Personal Injury can be confusing and difficult. Racine Olson is there to help you with the process. All wrongful death, catastrophic injury, and product liability as well as personal injury claims are handled on a contingency fee basis where the client owes no legal fees unless he or she wins the case. In other words, we win when our clients win. Our clients benefit from the collective experiences of the many excellent attorneys available to work on their cases.
Today, our attorneys work hard to carry on the tradition of success begun by the firm's founder, Lou Racine, over 75 years ago. While we cannot guarantee success on any individual case, we do guarantee our clients an unfaltering commitment to their causes. Commitment and experience equal a winning tradition. Contact us today to speak with one of our personal injury attorneys in Pocatello. We will answer your questions for free at 208.232.6101.