Product Liability
Products Liability Lawyers in Idaho Falls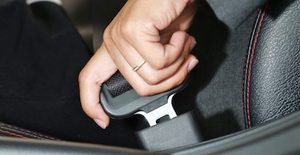 Living in or around Idaho Falls, you interact with a wide variety of products on a daily basis. Unfortunately, some products are poorly designed or manufactured or sold in an unsafe condition, and occasionally these products cause serious harm. A person injured by a product may have legal claims against the manufacturer, distributor, supplier, or retailer of that item. This type of legal action is known as a products liability claim. The attorneys at Racine Olson have experience representing individuals who have been harmed by a wide assortment of different products and devices.
We all use and depend on hundreds of products to function in our daily lives. We use vehicles to travel to work and various activities. We require computers to complete an assortment of jobs and other tasks. We rely on cell phones for constant communication and to keep in touch with the world. People depend on these and countless other products and expect them to be manufactured and designed safely in a manner that keeps their users free from injury.
At Racine Olson, our attorneys have litigated many cases on behalf of people injured by dangerous and defective products. Consumers have a right to be protected against these unsafe products, and the creators and sellers of these hazardous items should be held responsible for the injuries their products cause.
If you have been injured by a product, you may be able to recover compensation based on a variety of legal theories, including negligence, strict liability, failure to warn, or breach of warranty. Each of these legal doctrines requires is own unique approach, necessitating a detailed understanding of the law. Likewise, the wide-ranging products on the market today each have their own complexities and nuances. Only an experienced products liability attorney can provide you with the legal and practical knowledge needed to get you appropriate compensation for your injury.
At Racine Olson, our team of attorneys has brought products liability lawsuits on behalf of individuals injured by everything from snowmobiles to trailers to lawn mowers. No matter the type of product, Racine lawyers can investigate the circumstances of your accident and provide the most effective legal solutions to help make you whole again. And we will work with qualified experts who have familiarity with the particular product that injured you and can testify on your behalf.
Perhaps your injury occurred due to a design defect, meaning an entire product line was designed in an unsafe manner by a company. Perhaps your product was manufactured improperly, meaning that a dangerous error was made when the product was being created. Or maybe your product came with hazardous components, but its creator did not provide adequate warnings to make you aware of these dangers. Any of these product "defects" are defined by a complex body of law, requiring a seasoned attorney to bring the appropriate claim.
Being injured by a product is unexpected and difficult. You want the best team of products liability attorneys in the Idaho Falls area to provide you with unsurpassed legal representation in pursuing your claim. If you have been harmed by a product or have questions about a potential products liability claim, call us toll free at 877.232.6101 or 208.232.6101 for a consultation with our attorneys. You can also email us at Racine@racinelaw.net. Our products liability lawyers are ready to help and advise you.