Estate Planning for Probate Process
Idaho Attorneys Helping You With the Probate Process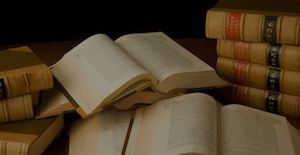 When a person dies, his or her estate, or property must pass to another person or group of people. Probate is a process overseen by a probate court where, after the death of a person, the probate court must determine if there is a Will and if the Will should be admitted to probate and given legal effect. If the decedent dies intestate, or without a will, the court appoints a Personal Representative to distribute the decedent's property according to the probate laws of Idaho, which will control the distribution of the decedent's property.
In general, the probate process involves collecting the decedent's assets, liquidating liabilities, paying necessary taxes and debts, and distributing the remaining property to heirs.
If you have had a loved one pass away, or if you want to prepare for the probate of your own estate, we have the expertise to help you.
We use a Team Approach
Our Estate Planning Group of attorneys bring specific skills to assist in a team approach with your Estate Planning needs. Put our Estate Planning Group of attorneys to work to complete your probate planning.
State-Wide Practice
We create customized Estate Plans across Idaho. We can help you and your family too.
Get the Help You Need
Call us toll free at 877.232.6101 or 208.232.6101 for a consultation with our team of attorneys in Idaho. You can also email us directly at racine@racinelaw.net. We will answer your Idaho Estate Planning questions.
Estate Planning Questionnaire
Click Here to access our questionnaire that you can print off and fill out before coming in.