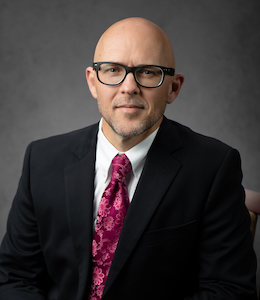 Dave Bagley, LL.M.
Of Counsel
Dave's practice focuses on estate planning, probate and trust administration, tax matters, and business formation and transactions. He has a Masters degree in tax law from the University of Florida—recognized nationally as one of the top five tax programs in the country—has made numerous presentations related to estate planning and probate issues, and teaches in the accounting department at Idaho State University.
Dave is a leading member of the Racine Olson estate planning team. He understands the various dynamics that must be considered when crafting estate plans and has the experience to design estate plans that meet each client's unique needs, from simple wills to complex trusts.
In addition to estate planning, Dave advises clients on business formation and transactions of all types, including the purchase and sale of businesses. He has helped individuals and businesses resolve tax disputes with the IRS involving millions of dollars in tax liability and has also represented clients before the Idaho State Tax Commission.
Education
LL.M., University of Florida, Levin College of Law, 2006
J.D., University of Idaho, 2005
B.A., Brigham Young University, 1999
Professional & Bar Association Memberships
Idaho State Bar