Estate Planning for Business Owners
Idaho Attorneys Helping You With Your Charitable Givings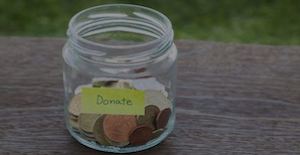 For many, a special feeling comes when giving to others. Often, our clients express a desire to give back. Careful consideration for charitable giving often facilitate many positive effects, not only for your philosophy and values, but for your finances as well. Charitable giving is also often a way for individuals to efficiently and effectively pass their estate, and values, on to their heirs while also supporting a charity in the future. Charitable giving often results in tax savings and enhances the amounts being passed to family and charity.
If you are considering charitable giving as part of your Estate Planning, we can help. We have the expertise to help you customize your Estate Plan for your Charitable giving.
We use a Team Approach
Our Estate Planning Group of attorneys bring specific skills to assist in a team approach with your Estate Planning needs. Put our Estate Planning Group of attorneys to work to complete your planning for your Charitable giving.
State-Wide Practice
We create customized Estate Plans across Idaho. We can help you and your family too.
Get the Help You Need
Call us toll free at 877.232.6101 or 208.232.6101 for a consultation with our team of attorneys in Idaho. You can also email us directly at racine@racinelaw.net. We will answer your Idaho Estate Planning questions.