Divorce
Idaho Attorneys Helping You With Your Divorce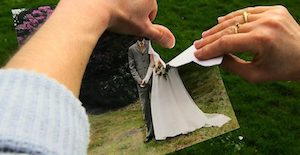 The Idaho family law attorneys at Racine Olson, PLLP in Pocatello are prepared to handle your divorce with sensitivity and compassion while zealously and ethically representing your interests. We always strive to obtain the best results for you. Our team of family law attorneys can assist you in all aspects of your divorce; including child custody, child support, spousal maintenance, and property and debt division.
How to get Started
All divorces start with a decision - one that is typically emotionally draining and difficult to make. The decision brings you to a divorce attorney's office where you and your attorney will discuss your decision, the legal process of divorce, and what your goals for the end of the process are. It's important that your Idaho divorce attorney understands your goal so the case can be directed in a way to achieve them.
In Idaho, a married partner can sue for divorce based on irreconcilable differences, adultery, extreme cruelty, willful desertion, willful neglect, habitual intemperance, conviction of a felony, and permanent insanity. Irreconcilable differences are by far the most common cause for divorce in Idaho. This is also known as a no-fault divorce, as irreconcilable differences basically mean that the parties just can not get along, and no longer want to be married.
Divorces can also be for-fault, such as in the case of adultery. Here, the party that is not at fault is basically claiming that but for the other partner's adultery, the marriage would not have fallen apart. In practice most for-fault divorces are also for irreconcilable differences, and your Idaho divorce lawyer will plead multiple causes on your behalf.
Information Gathering – Each Case is Unique
All divorce cases are complex because you are complex. Every individual has their own unique story, needs, and concerns about the future. Since these cases are complex, every divorce requires a good deal of information gathering. Our divorce lawyers will learn about your family and its needs from every angle.
Child custody is often at the front of people's minds in a divorce case. Determining what visitation and custody arrangements are in the best interest of your child is key to getting things rights. Custody goes hand in hand with child support. Child support is determined by balancing each party's income and expenses with the amount of time they are caring for the children. Child support can be one of the more contentious parts of any divorce. Our Idaho divorce attorneys are prepared to protect your interest and fight for your rights no matter what.
Getting to a Final Decision
Divorce is a long process and getting to a final decision can seem like it takes forever. Diligence and avoiding unnecessary delays will move your case along as quickly as possible. Every final divorce decree must be signed off by a judge. The determination on what goes into that decree can either be made through negotiation, mediation, or trial. Negotiation is when the parties agree to the terms of the divorce through their lawyers. This is by far the easiest and least contentious way to get things done. Mediation is when the parties sit down with a neutral certified mediator and attempt to hash out the details of the divorce. Often once all the documentation regarding finances, childcare, and all the other relevant factors comes to light, a good mediator can help the parties come to a fair outcome. Trial is held in front of a judge, and involves witnesses, exhibits, and argument. Trial is the hardest way to get to a final order, but sometimes it's necessary. When one party refuses to be reasonable, it's important to fight for your rights.
Once a final decree is ordered, child custody, child support, property and debt division, spousal support, and protection orders will all be set in stone. Modifications can only be made if there is a substantial and material change in circumstances. This kind of final order gives you the security you need to move on with your life.
Contact Us
The knowledgeable, experienced, and diligent attorneys at Racine Olson, PLLP in Pocatello are here to help you and your family when you need it the most. Whatever your legal needs, our Idaho family law attorneys are prepared to guide you through the legal process and protect your rights at every turn. Call us toll free at 877.232.6101 or 208.232.6101 for a consultation with the Racine Olson, PLLP team of family law attorneys. You can also email us directly at racine@racinelaw.net. We stand ready to answer your questions and help solve your family law needs.