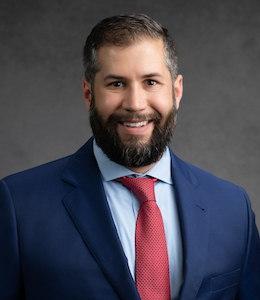 Richard Blok
Partner
Richard Blok began practicing law in Philadelphia, Pennsylvania before moving to Eastern Idaho. He specializes in criminal defense law and family law, but has represented clients in a wide range of civil and criminal cases. Richard represents clients in all stages of proceedings with a focus on justice and getting the best possible outcomes for his clients.
Background
Richard graduated from Rutgers School of Law in Camden in 2013. While in law school, Richard volunteered with the American Civil Liberties Union (ACLU) of Pennsylvania on a project examining Fourth Amendment search and seizure rights in Philadelphia. Richard served as an intern for the Honorable Judge Rayford A. Means, Court of Common Pleas Philadelphia - Criminal Division.
After earning his law degree, Richard was a Fellow for the Honorable Judge Leon W. Tucker, Court of Common Pleas Philadelphia - Civil Division. In 2014, Richard joined Montoya Schafer, LLC, a Philadelphia criminal defense practice. In 2016, he became sole practitioner of his own firm in Philadelphia. After moving to Idaho Richard joined the firm of Racine Olson, PLLP.
Casework
Richard has successfully handled hundreds of criminal law cases, dozens of family law matters, as well as numerous other matters in areas ranging from property taxes to trademark disputes. His work in Philadelphia was concentrated around criminal work at the misdemeanor, felony, and appellate level. Richard has argued in front of the Superior Court of Pennsylvania, Commonwealth v. Coraza, 1063 EDA 2013, and has written appeals in dozens of cases. As a criminal trial attorney, Richard has handled hundreds of cases, bringing many to verdict, including nine felony jury trials.
As a family law attorney Richard handles divorces, child custody matters, community property distribution, protection orders, domestic violence situations, and all other family law matters. Richard believes family law requires a wholistic approach where lawyer and client examine each issue in context in order to determine what the best overall outcome for the client will be.
As a criminal defense lawyer Richard has handled cases ranging from simple possession and DUI to major drug crime and homicide. Regardless of the type of crime you are accused of, Richard is prepared to handle your case from start to finish. Richard has won full acquittals in felony jury trials in cases involving burglary and assault with a deadly weapon, drug trafficking with over $80,000.00 of narcotics, aggravated assault, and others. Additionally, he has won acquittals or dismissals in numerous cases involving narcotics, gun crime, property crime, and violent crime. Richard believes that preparing to fight the case at trial from the very beginning is the best way to approach all criminal cases, and leads to the best possible outcomes.
Personal
Richard originally hails from East Windsor, New Jersey. Prior to his law career, he worked as a musician. Richard graduated Cum Laud from Berklee College of Music in Boston in 2006, where he majored in Jazz Guitar and Music Business. He moved to Eastern Idaho with his wife in 2017.
Education
J.D., Rutgers School of Law, Camden, NJ, 2013
B.M., Berklee College of Music, Boston, MA, 2006
Cum Laude
Professional & Bar Association Memberships
Commonwealth of Pennsylvania
State of Idaho