Thomas J. Budge
Partner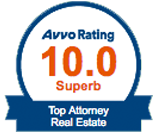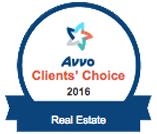 Years of Experience
T.J. joined Racine Olson in 2006 after earning his law degree from the University of Idaho where he competed on the National Moot Court Team, was employed as a legal writing teaching assistant, and interned with the Office of the Idaho Attorney General. He specializes in real estate, business, and water law.
T.J. has represented cities, corporations, banks, developers, and landowners throughout Southern Idaho in a wide range of complex transactions, administrative proceedings, litigation, and appeals. He has assisted with some of the largest real estate developments in Idaho, was intimately involved with the Snake River Basin Adjudication, and has been heavily engaged in resolving monumental conflicts between surface and ground water users across the Snake River Plain. His experience includes commercial transactions, agriculture, water rights, the Clean Water Act, easements, road disputes, boundary disputes, eminent domain, mining, and energy.
T.J. approaches legal challenges with the goal of identifying cooperative solutions that can be implemented quickly and cost-effectively. This is bolstered by his ability to obtain judicial relief when necessary. He has argued cases before the Idaho Supreme Court, Idaho Department of Water Resources, Idaho Department of Lands, United States Environmental Protection Agency, and local government boards throughout eastern Idaho. The legal, historical, and practical insights gained from these experiences enable T.J. to provide clear and cost-effective solutions to the most difficult legal challenges that face our clients.
Representative Clients
Corporate representations include Monsanto, Hess Pumice, Idahoan Foods, Thrive Life, Elite Energy Efficiency, Homestead Capital, Mountain West Bank, Nebraska Land National Bank, Eagle Transportation, and Cornerstone Concrete. Real estate developments include Gunbarrel at Shotgun Village in Island Park, Huntsman Springs in Teton Valley, The Reserve at Bear Lake, and Legacy Ranch in Franklin County. Municipal representations include the cities of American Falls and Lava Hot Springs. Agricultural representations include Idaho Ground Water Appropriators, several canal companies and ground water districts, and some of Idaho's largest farm and ranch families.
Personal Information
T.J. and his wife, Heidi, are proud parents of four children: Carver, Indie, Beckett, and Briggs.
Academic Degrees
T.J. earned a bachelor's degree in business marketing from Idaho State University in 2003, where he was active in student government. He obtained his law degree from the University of Idaho in 2006, where he was employed as a legal writing teaching assistant and competed on the U of I National Moot Court Team.
Speaking Engagements
Citizens Law Academy – Understanding Land Descriptions
Portneuf American Inn of Court – Eminent domain practice and procedure  – September 28, 2016
Citizens Law Academy – Water Rights 101
Groundwater Hydrology, Law & Mitigation Seminar – Mitigation Plans Past & Present
Henry's Fork Watershed Council – Water Court Pros & Cons
Idaho Water Users Association – The Supreme Court Speaks: Conjunctive Management Update
Idaho Water Users Association – Water Court Pros & Cons
Law Seminars International – Mitigation in Practice: Challenges and Strategies
Law Seminars International – Water Issues on Land
Portneuf American Inn of Court – Understanding Legal Descriptions
Sixth and Seventh Judicial District Law Clerk and Staff Attorney Training Seminar – Land Descriptions and the Implications of Accretion and Avulsion
Sixth and Seventh Judicial District Law Clerk and Staff Attorney Training Seminar – Water Rights and Irrigation Easements
Education
B.S., Idaho State University, 2003
J.D., University of Idaho, 2006
Professional & Bar Association Memberships
Idaho State Bar
Utah State Bar
Awards
Avvo – 10.0
Martindale-Hubbel – AV Preeminent
"Overachievers Under 40" (2015) – Southeast Idaho Business Review
Southeast Idaho Business Review Professional of the Year Nominee (2016)