Thomas J. Budge
Partner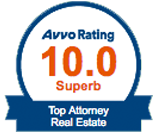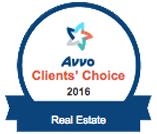 Mr. Budge specializes in real estate, water rights, and natural resource law representing cities, corporations, banks, developers, and landowners throughout Southern Idaho in a wide range of transactions, administrative proceedings, litigation, and appeals.
He has worked for some of Idaho's largest real estate developments, was intimately involved with the Snake River Basin Adjudication, and has advised clients in connection with more than $100 million in real estate transactions. His experience includes land use, planning and zoning, agriculture, water rights, the Clean Water Act, easements, road disputes, boundary disputes, eminent domain, mining, and energy.
T.J. approaches legal challenges with the goal of identifying solutions that can be implemented quickly and cost-effectively. He has argued cases before the Idaho Supreme Court, Idaho Department of Water Resources, Idaho Department of Lands, United States Environmental Protection Agency, and local government boards throughout eastern Idaho. The legal, historical, and practical insights gained from these experiences enable T.J. to provide clear and cost-effective solutions to the most difficult legal challenges that face our clients.
Professional Memberships and Activities
Mr. Budge is licensed to practice law in both Idaho and Utah. He is the current President of the Portneuf Inn of Court, a past Board member of the Water Law Section of the Idaho State Bar, and a current member of the Real Estate Section and the Water Law Section of the Idaho State Bar. His article A Fluid Transaction: Buying and Selling Water Rights was published in The Advocate, the official publication of the Idaho State Bar.
Awards
Mr. Budge has been awarded the highest AV Preeminent rating from Martindale-Hubbell, maintains a 10.0 rating with AVVO, was named the 2010 CASA Attorney of the Year, and has been a finalist for the Idaho Business Review Overachievers Under 40 (2015), Professional of the Year (2016), and Business & Achievement (2017) awards.
Academic Degrees
B.S., Idaho State University, 2003
J.D., University of Idaho, 2006
Speaking Engagements
Citizens Law Academy - Understanding Land Descriptions
Citizens Law Academy - Water Rights 101
Groundwater Hydrology, Law & Mitigation Seminar - Mitigation Plans Past & Present
Henry's Fork Watershed Council - Water Court Pros & Cons
Idaho Water Users Association - The Supreme Court Speaks: Conjunctive Management Update
Idaho Water Users Association - Water Pros & Cons
Law Seminars International - Mitigation in Practice: Challenges and Strategies
Law Seminars International - Water Issues on Land
National Business Institute - Special Considerations in Farm & Ranch Transactions
Portneuf Inn of Court - Eminent domain practice and procedure
Portneuf Inn of Court - Understanding Legal Descriptions
Sixth and Seventh Judicial District Law Clerk and Staff Attorney Training Seminar - Water Rights and Irrigation Easements
Personal Information
Mr. Budge is married to Heidi Bauer of Mud Lake, Idaho and they have four children. He also serves on the Board of Directors of Pocatello Pioneers Mountain Bike Team, is on the Portneuf Health Trust Endowment Board, and the City of Chubbuck Development Commission, is a member of the Pebble Creek Ski Patrol, and is actively involved in Church and other community activities.
Education
B.S., Idaho State University, 2003
J.D., University of Idaho, 2006
Professional & Bar Association Memberships
Idaho State Bar
Utah State Bar
Awards
Avvo – 10.0
Martindale-Hubbel – AV Preeminent
"Overachievers Under 40" (2015) – Southeast Idaho Business Review
Southeast Idaho Business Review Professional of the Year Nominee (2016)
Business and Achievement Award Nominee (2017) - Southeast Idaho Business Review
Professional of the Year Nominee (2016) - Southeast Idaho Business Review