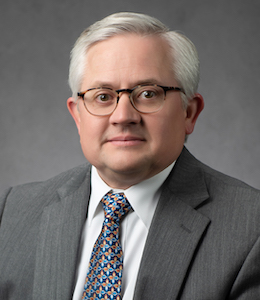 Scott J. Smith
Partner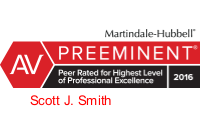 Scott Smith represents clients in the formation, structuring, governance, and ongoing operations of their businesses. Scott advises and assists clients with the negotiation, drafting, review, and management of contracts, the protection of business interests and assets, the resolution of disputes involving owners, employees, or customers, the buying and selling of the business, and other forms of business mergers, acquisitions, and divestures. Scott has represented private and public companies across a broad range of industries, including agriculture, mining, natural resources, renewable energy, health and medicine, manufacturing, advertising, transportation, retail sales, food service, real estate, and construction.
Scott also represents and assists clients with real estate and land use matters, including the buying and selling of land, the creation of easements, the resolution of ownership, boundary line, easement, water right, and zoning disputes, and the review and establishment of lands entitlements necessary for development.
Scott is married and has four grown children and five grandchildren. He is an outdoor enthusiast and enjoys backpacking and mountain climbing.
Education
J.D., University of Idaho College of Law, 1999
B.A., Brigham Young University, 1996