Buying and Selling Water Rights
Rights to Buying and Selling Water in Idaho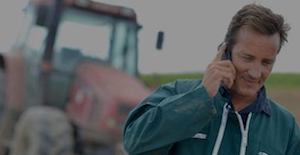 Most of Idaho's water sources are fully appropriated, meaning all of the water is being used under existing water rights. While there are still a few circumstances where a new water right can be acquired from the Idaho Department of Water Resources (IDWR), new water demands are most often met by purchasing existing water rights and changing the point of diversion, place of use, and sometimes the nature of use—referred to as a water right "transfer."
Water right transactions are unique for two major reasons. First, there is no listing service for water rights. Buyers must actively search out potential water rights to purchase by making direct contact with existing water right owners. Sellers must do the same when seeking out potential buyers. We expedite this process by narrowing in on the water rights that will meet our clients' needs and utilizing our network of relationships with water users, water brokers, and others to bring buyers and sellers together.
Second, buyers must perform special due diligence analyses that are not required in land transactions. Whereas land is fixed in place and easily observed, water falls from the sky, evaporates, freezes, flows, and can be channeled from one location to another, used in different ways, intercepted by other water users, or forfeited by nonuse. These unique characteristics make water rights a much more dynamic property interest than ownership of land.
A proper water right evaluation typically begins with determining whether the water right the buyer is considering purchasing will meet their needs. The first step is to analyzing the water right records on file with the Idaho Department of Water Resources (IDWR), often referred to as the "paper right."
However, because a water right is ultimately based on the use of water, and may be forfeited for nonuse, the amount of water actually available for use may differ from what is shown on paper. Our analysis goes beyond the paper right and examines the seller's available supply and actual use of water to determine whether it coincides with the paper right. If the seller has been using water at a different location, for a different purpose, or otherwise in contravention of the elements of the paper right, or if the seller has not used all or part of the water right for more than five years, then additional investigation must be done to determine whether the water right is still valid and will meet the buyer's needs. More than one buyer has learned this lesson the hard way.
Investigating actual water use is also important to determine the reliability of the water supply that serves the right. During times of water shortage, water is allocated between water users based on the rule that "first in time is first in right." Whereas a relatively early priority water right may always receive water, a relatively late priority right may receive water only for a few days or weeks during spring runoff. Even though the paper right may authorize water use throughout the year or the irrigation season, as the case may be, there may be times when water is simply not available to "fill" the right. Our extensive understanding of Idaho water systems and water use practices enables us to effectively assist clients with this analysis.
We also engage in water right ownership verification. Title insurance policies typically exclude coverage for water rights, leaving buyers on their own to verify title. We utilize land title documents, IDWR records, personal investigation, and other sources to aid our clients in verifying water right ownership.
The due diligence process also frequently requires a transferability analysis. We can mitigate the transfer risk by thoroughly evaluating the likelihood of approval up front, and by conditioning the purchase upon IDWR approval of the transfer.
Water right transactions can be daunting, but we have the experienced needed to successfully acquire the water rights our clients need.