Idaho Falls Workers' Compensation Lawyers
Were You Hurt in Idaho Falls While on the Job?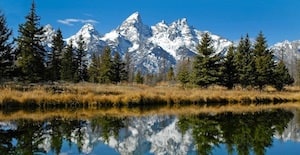 Call 208-528-6101 or 877-232-6101 or email us at fjl@racinelaw.net. We will answer your worker's compensation claim questions for free. There is no obligation.
If you are injured on the job you are going to have questions:
Can I choose my doctor?
Who will pay for my medical care?
How will I live without a regular paycheck?
What are the workers' compensation benefits am I entitled to under Idaho law?
To help you answer these questions and others, we have put together the best website in Idaho to provide information in plain, simple and easy-to-understand English for injured workers and their families.
Workers' Compensation Help in Idaho Falls
We will help you navigate through the complex Idaho workers' compensation laws successfully. As experienced Idaho Falls workers' compensation lawyers, we have helped good people just like you recover millions of dollars in Idaho workers' compensation benefits over the last 70 plus years.
Our roots run deep in the Idaho Falls area. We have represented people injured on the job in Idaho Falls since the 1940's. We are your Idaho Falls workers' compensation attorneys. We are ready to go to work for you. Call us today 208-528-6101 or 877-232-6101 or email us at fjl@racinelaw.net.