Idaho Falls Workers' Compensation Lawyers
Were You Hurt in Idaho Falls While on the Job?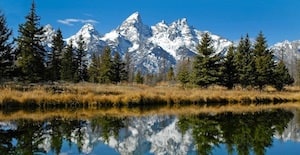 Call 208-528-6101 or 877.232.6101 or email us at fjl@racinelaw.net. We will answer your worker's compensation claim questions for free. There is no obligation. We have decades of experience successfully handling these claims. It does not matter to us if your claim is big or small, hard or easy, simple or complex, we want to help you.
We Have Answers to Your Questions
If you are injured on the job you are going to have questions:
Can I choose my doctor?
Who will pay for my medical care?
How will I live without a regular paycheck?
What workers' compensation benefits should I be paid under Idaho law?
How much is my case worth?
To help you answer these questions and others, we have put together the best website in Idaho to provide information in plain, simple and easy-to-understand English for injured workers and their families. Look around our website and you will quickly see we know how to win the work comp benefits you will legally deserve. Call us, we look forward to talking to you about your claim. That is what we are here for. We want to help you and your family.
We Know the Idaho Falls Doctors and Lawyers involved in Your Case
We have successfully helped people just like you win their workers compensation claims because we know the Idaho Falls doctors that will help you win your case. We have worked with them for decades. We know the Idaho Falls lawyers the workers compensation companies will hire to defend your claim. They know us. We have successfully worked with them on claims similar to yours for decades. They respect our skills as experienced workers compensation lawyers. Because of those relationships, it helps to settle claims more quickly.
Don't Wait to Contact Us
Idaho workers compensation law has a short deadline for reporting accidents. Idaho Code sec. 72-701 requires you to report your accident within 60 days of the accident. Make sure that your employer files the accident report within the 60 days. If your employer refuses to file this report, contact us, and we help you file the proper accident report under the law. Don't wait until it is too late.
Even if your work comp claim is going well you still need to contact us early in the claim because we can help you make sure you are receiving all the benefits you deserve. We can also meet with your doctor and help get your restrictions set at a level you can live with next week and next year. Remember you do not have to pay us a penny until we win you benefits you cannot get on your own. Up until then, you pay us nothing, and we work on building a winning claim for you. If you wait too long bad things can be happening to your claim, and you might not even realize it.
Workers' Compensation Help in Idaho Falls
We will help you through the complex Idaho workers' compensation laws successfully. As experienced Idaho Falls workers' compensation lawyers, we have helped good people just like you recover millions of dollars in Idaho workers' compensation benefits over the last 70 plus years.
Our roots run deep in the Idaho Falls area. We have represented people injured on the job in Idaho since the 1940's. We are your Idaho Falls workers' compensation attorneys. We are ready to go to work for you. Call us today 208-528-6101 or 877.232.6101 or email us at fjl@racinelaw.net.