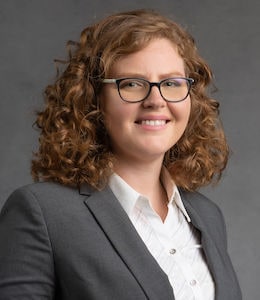 Tiffany Johnson
Tiffany Johnson currently practices Immigration law, Personal Injury law and family law. She cares about her clients and is committed to helping them reach the best possible outcome given their individual situations.
Tiffany is originally from Arizona. She has a strong work ethic and put herself through school as a single mother. Her attention to detail and can-do attitude has helped her develop and grow as an attorney. She is fully fluent in Spanish and Portuguese. Tiffany gained fluency in Spanish through studying, and through her friendships and connections with the Spanish speaking community in Arizona. She taught herself Portuguese by trekking around Brazil teaching English, talking to people, asking questions, and taking notes. Tiffany is passionate about language, culture, and people. It was from a desire to help people in her community and a desire to do something that would matter in the world that pushed Tiffany to become an attorney.
Tiffany is a registered member with the Choctaw Nation of Oklahoma. She graduated Summa Cum Laude from Arizona State University in 2014 with a B. S. in Criminal Justice and Criminology. She was honored to receive the Williams Achievement Scholarship at University of Arizona, James E. Rogers College of Law. When she is not working, Tiffany and her son like to practice Jujitsu together.