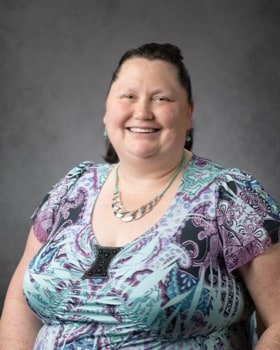 Mary Barlow
Legal Assistant to Fred Lewis
Mary has been at Racine Olson for almost 2 years and in the legal field for over 18 years. She began her career pursuits in the Denver Metro area working for a variety of different attorneys. She resided in Denver for almost 25 years before returning to Idaho. She has a passion for the legal field that knows no bounds. She truly loves all of the cases that she has worked on as well as the attorneys that she has been privileged to work with. Her practice focuses mainly on workers compensation and she has experience in civil litigation with an emphasis in personal injury. She also has experience in construction defect, products liability, bad faith insurance, and criminal defense.
Personal Information
Mary is an avid dog lover with three of her own. She is married to the love of her life John and has two sons and one grandson.
Academic Degrees
Mary received her Legal Assistant certificate from International Correspondence School in 1998, her Associates Degree with an emphasis in Paralegal Studies at Parks College (Now Kaplan College) in Thornton, Colorado in 2005 and is currently pursuing her degree in business management at the Metropolitan University of Denver.
Education
L.S.C, International Correspondence Schools, 1998
A.A.S, Parks College, 2005
B.B.M, Metropolitan University of Denver, expected graduation 2020