Employment & Labor
Employment & Labor Help in Idaho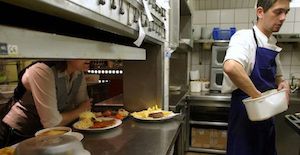 Idaho employment and labor law deals with both employers and employee's actions, rights and responsibilities, as well as their relationships with one another. Employment and labor law involves an array of complications, particularly when discipline or termination occurs. We can help you with all your employment and labor law needs.
We represent clients through all phases and types of employment matters and litigation, ranging from individual charges and cases to broad-scale actions. More importantly, we are experienced in resolving claims of employment discrimination, harassment, retaliation, wrongful discharge, wage and hour violations, entitlement to employee benefits, misappropriation of trade secrets and confidential information.
We also have broad experience in resolving unfair competition claims, labor-management disputes, defamation and other employment-related torts. We also represent clients in employee benefits matters, OSHA claims and other traditional labor issues, including employment discipline, terminations, severance options and releases, reductions in force, WARN Act considerations, restrictive covenants for departing employees, executive compensation and bonuses, and litigation related to these areas.
With growing challenges in today's global economy, you can turn to us for advice. If you have an employment issue, we can help! Call us now at (208) 232-6101 to discuss how we can assist you.